Summary
Current Position: US Representative for NC District 10 since 2005
Affiliation: Republican
Former Position(s): State Delegate from 2003 – 2004
Featured Quote: 
Today I joined Whip @SteveScalise, @RepJamesComer, and @RepBlainein a letter calling out @SecYellen
for failing to appear before Congress to answer important questions about pandemic relief. Click here to read the letter.
Featured Video: 
Rep. Patrick McHenry on how Congress will scrutinize Reddit trading tactics
News
In the News
Photo Gallery
Articles
Social Media
Live
Today, Congressman Patrick McHenry (NC-10) released the following statement on H.R. 3755, which codifies a right to abortion up to the birth of the baby in federal law and prevents states from enforcing existing laws that protect unborn children:
"This radical bill would remove nearly all protections for the unborn, including laws preventing late-term abortion, laws preventing abortions when a baby can feel pain, and laws preventing an abortion based on a Down Syndrome diagnosis.
"While I am disgusted these are the priorities of the House Democrat majority, this vote reminds us that now, more than ever, we must fight to protect the sanctity of human life. I will always stand against the tragedy of abortion and uphold my promise to defend the lives of those who cannot defend themselves."
Twitter
About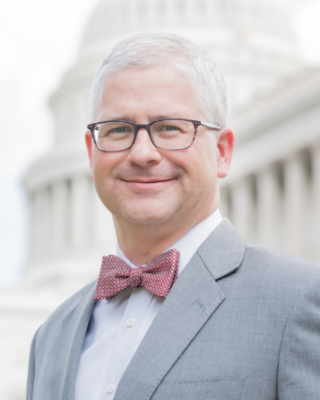 Source: Government page
Patrick McHenry is serving his eighth term in the United States Congress where he represents the citizens of North Carolina's 10th District. Congressman McHenry's district comprises all or parts of eight counties in western North Carolina, from the suburbs of Charlotte to Asheville in the Blue Ridge Mountains.
In the 116th Congress, Congressman McHenry serves as the Republican Leader of the House Financial Services Committee, a committee he has served on since he was elected to Congress. In his role as Republican Leader, Congressman McHenry continues to advocate for innovative solutions that increase access to banking services and credit for American families and small businesses.
Prior to serving as the Republican Leader, Congressman McHenry served as Vice Chairman of the House Financial Services Committee, a position he was appointed to at the beginning of the 114th Congress by then Chairman Jeb Hensarling (TX-05).
In 2015, Congressman McHenry was selected by then House Majority Whip Steve Scalise (LA-01) to be the Chief Deputy Whip. As Chief Deputy Whip, Congressman McHenry directly assisted Majority Whip Scalise by building consensus for the conservative policy agenda of the House Republican Conference. One of his proudest accomplishments as Chief Deputy Whip was the passage of the Tax Cuts and Jobs Act, which helped to fix our nation's broken tax code and provided much-needed tax relief to American families and businesses.
During the 113th Congress, Congressman McHenry served as Chairman of the House Financial Services Committee's Oversight and Investigations Subcommittee.  In this role, he provided oversight of the Federal Reserve, the Treasury Department, the Securities and Exchange Commission, and other federal financial regulators. Congressman McHenry was previously a member of the House Committee on Oversight and Government Reform.
In addition to his leadership roles on the Financial Services Committee, Congressman McHenry has successfully passed important legislation into law that helps entrepreneurs and startup investing.  In the 114th Congress, Congressman McHenry authored the "RAISE Act" (Reforming Access for Investments in Startup Enterprises), which was signed into law by President Obama, providing the means for startup employees to sell their stock options to private investors.
Additionally, Congressman McHenry authored the primary legislation to legalize equity-based crowdfunding in the United States. The crowdfunding language he first authored in 2011 was eventually included in the JOBS Act which President Obama signed into law in April 2012. In recognition of his work supporting crowdfunding, Congressman McHenry was presented with the 2013 "Crowdfunding Visionary Award" by the Global Crowdfunding Convention. Congressman McHenry was also awarded the Crowdfunding Leadership Award by the University of California at Berkeley Fung Institute's Program for Innovation in Entrepreneurial Finance in 2013.
Congressman McHenry's interest in crowdfunding and capital formation more broadly developed as a child, when his father attempted to grow a small business but struggled for financing. It was this experience—and the lack of small business financing in rural western North Carolina—that drove Congressman McHenry to become a leader on crowdfunding, capital formation, and other forms of disruptive finance. Recently this has expanded to encompass fintech as he works with industry leaders to discover innovative ways to combine finance and technology with the goal of expanding access to capital for America's entrepreneurs and small businesses.
Throughout his career, Congressman McHenry has been a vocal and effective advocate for the men and women who wear the uniform of our country.  He received awards from the North Carolina Chapters of the American Legion and Marine Corps League for his extensive work in bringing a veterans' health care clinic to his district after nearly two decades of delay.  The National Guard presented Patrick McHenry with the Charles Dick Medal of Merit for his exceptional service to the North Carolina National Guard.
Congressman McHenry has been recognized as a leader of the conservative movement in America.  Having never voted for a tax increase in his career, Congressman McHenry is continually recognized as a "Hero of the Taxpayer" by Americans for Tax Reform.
Congressman McHenry is the recipient of several additional awards including: the National Association of Manufacturing's "Manufacturing Legislative Excellence" Award, the Small Business and Entrepreneurship Council's "Small Business Champion" Award, the U.S. Chamber of Commerce's "Spirit of Enterprise" Award, the 60 Plus Association's "Guardian of Seniors' Rights" Award, the Family Research Council's "True Blue" Award, and Citizens Against Government Waste's "Taxpayer Hero" Award. In 2009 he was recognized by Time Magazine as one of the "40 Under 40," a list of rising stars in American politics.
Most importantly, Congressman McHenry continues to listen to the voters of the 10th District and act as their voice in Washington.  His main focus is to provide the highest level of constituent services at home in western North Carolina.
Prior to being elected to Congress in 2004 at the age of 29, Congressman McHenry represented the 109th District in the North Carolina House of Representatives. He also served as Special Assistant to the Secretary of the U.S. Department of Labor, a post he was appointed to by President George W. Bush.
Congressman McHenry is a graduate of Ashbrook High School in Gastonia, N.C. and Belmont Abbey College, where he earned a Bachelor of Arts in History.  Congressman McHenry and his wife Giulia live in Denver, N.C. and worship at Holy Spirit Church.  They are the parents of two daughters, Cecelia Rose and Therese Anne (who goes by Rese).
Voting Record
Caucuses
Republican Study Committee
Congressional NextGen 9-1-1 Caucus
Experience
Work Experience
Special Assistant
United States Secretary of Labor
2001 to 2001

Appointed by George W. Bush

Member/ Representative
North Carolina House of Representatives
2002 to 2004
Education
Personal
Birth Year: 1975
Place of Birth: Gastonia, NC
Gender: Male
Race(s): Caucasian
Religion: Christian: Catholic
Spouse: Giulia Cangiano
Contact
Email:
Offices
Washington D.C. Office
2004 Rayburn House Office Building
Washington, DC 20515
Phone: (202) 225-2576
Fax: (202) 225-0316
Hickory Office
1990 Main Avenue SE, PO Box 1830
Hickory, NC 28603
Phone: (828) 327-6100, (800) 477-2576
Fax: (828) 327-8311
Gastonia Office
Suite 115
Gaston County Administrative Bldg
128 West Main Avenue
Gastonia, NC 28052
Phone: (704) 833-0096
Fax: (704) 833-0887
Black Mountain Office
160 Midland Avenue
Black Mountain, NC 28711
Phone: (828) 669-0600
Web
Government Page, Twitter, YouTube, Facebook, Campaign Site, Wikipedia
Politics
Source: none
Campaign Finance
Open Secrets – We Follow the Money
Voting Record
VoteSmart – Key Votes & Ratings
Search
Wikipedia Entry
Patrick Timothy McHenry (born October 22, 1975) is the U.S. representative for North Carolina's 10th congressional district, serving since 2005. He is a member of the Republican Party. The district includes the cities of Hickory and Mooresville. McHenry was a member of the North Carolina House of Representatives for a single term.
McHenry served as a House Republican chief deputy whip from 2014 to 2019, and has been the ranking member of the House Financial Services Committee since 2019.
Early life, education, and career
McHenry was born in Gastonia, North Carolina. He grew up in suburban Gastonia, the son of the owner of the Dixie Lawn Care Company,[1] and attended Ashbrook High School.[2] A Roman Catholic, he was the youngest of five children.
McHenry attended North Carolina State University before transferring to Belmont Abbey College.[1] At Belmont, he founded the school's College Republican chapter,[1] then became chair of the North Carolina Federation of College Republicans and treasurer of the College Republican National Committee.
In 1998, while a junior in college, McHenry ran for the North Carolina House of Representatives. He won the Republican primary but lost the general election.
After earning a B.A. in history in 1999, McHenry worked for the media consulting firm DCI/New Media, in Washington, D.C. He was involved in Rick Lazio's campaign in the 2000 United States Senate election in New York; his main project was running a Web site, NotHillary.com.[1] In 2012, he received an honorary M.B.A. in entrepreneurship from Yorktown University.[3]
Early political career
In mid-2000, Karl Rove hired McHenry to be the National Coalition Director for George W. Bush's 2000 presidential campaign.[1] In late 2000 and early 2001, he was a volunteer coordinator for Bush's inaugural committee. After working for six months in 2001 as a special assistant to Elaine Chao, the United States Secretary of Labor, McHenry returned to North Carolina and ran again for the North Carolina General Assembly, winning in the 2002 election.[4]
A resident of Denver, North Carolina, McHenry represented the state's 109th House district, including constituents in Gaston County, for the 2003–04 session. He sat on the House Appropriations Committee.
U.S. House of Representatives
Committee assignments
Caucus memberships
At age 33, McHenry was the youngest member of the 110th United States Congress; 27-year-old Aaron Schock of Illinois took office in the 111th United States Congress in January 2009. He is a deputy whip and vice chair of finance for the National Republican Congressional Committee's executive committee.[7]
Tenure
"Two-bit" security guard comment
McHenry stirred controversy with remarks on April 1, 2008, regarding a trip to Iraq. Speaking to 150 Republicans attending the Lincoln County GOP Dinner, he called a contractor, reported first by blogs as a "U.S. soldier"[8] – performing security duties in Iraq "a two-bit security guard" because the contractor denied McHenry access to a gym.
We spent the night in the Green Zone, in the poolhouse of one of Saddam's palaces. A little weird, I got to be honest with you. But I felt safe. And so in the morning, I got up early – not that I make this a great habit – but I went to the gym because I just couldn't sleep and everything else. Well, sure enough, the guard wouldn't let me in. Said I didn't have the correct credentials. It's 5:00 in the morning. I haven't had sleep. I was not very happy with this two-bit security guard. So you know, I said, "I want to see your supervisor." Thirty minutes later, the supervisor wasn't happy with me, they escort me back to my room. It happens. I guess I didn't need to work out anyway.[9][10]
He later apologized, saying, "it was a poor choice of words."[11]
Baghdad video
McHenry was the subject of discussion regarding a video posted on his congressional campaign website that featured him in the Green Zone in Baghdad, pointing out landmarks and destruction after missile attacks. Veteran's affairs blog VetVoice posted a scathing attack, claiming that McHenry's video violated Operational Security.[12] McHenry later removed the video after discussing the information with the Pentagon, which requested he not place the video back online.[13] Lance Sigmon, McHenry's opponent, later called a press conference to demand an investigation of the video's effect on Green Zone Troops.[14] Sigmon attacked McHenry in a campaign ad about this controversy, prompting McHenry to threaten legal action, claiming the ad was false.
Use of PAC funds
On April 16, 2008, Roll Call reported that McHenry used funds from his political action committee (PAC), "More Conservatives", to fund the defense of former aide Michael Aaron Lay's voter fraud charges incurred during McHenry's 2004 race.[15] McHenry gave Lay $20,000 to pay legal bills on voter fraud charges brought while Lay worked for him.[15] These expenses were labeled a "Legal Expense Donation", according to Federal Election Commission reports. Lay agreed to a deferred prosecution agreement, which stipulated he complete 100 hours of community service and pay $240.50 in court fees and $250 in community service fees to have the charges dismissed. An employee of the 2004 campaign, Lay lived in McHenry's home in Cherryville, which also served as the campaign headquarters during the 2004 election, and was indicted for voter fraud in McHenry's election, allegedly voting illegally in two separate instances.[16] In response, McHenry claimed the case was part of a "three-year smear campaign" by District Attorney Locke Bell,[17] despite Bell fund-raising for McHenry in previous elections.[18]
Countrywide donations
OpenSecrets' Capital Eye found evidence that McHenry had been taking money from Countrywide Financial, a company involved in the subprime mortgage crisis.[19] McHenry took $5,500 from Countrywide's PAC, and served in an investigation into CEO payout fraud, of which one of the target companies was Countrywide Financial itself.
Elizabeth Warren
On May 24, 2011, Elizabeth Warren, appointed by President Obama to oversee the development of the new U.S. Consumer Financial Protection Bureau (CFPB), attended a House subcommittee meeting chaired by McHenry, who invited her because he felt she had given misleading testimony during another hearing. Earlier that day, McHenry had appeared on CNBC and accused Warren of lying to Congress about her involvement in government inquiries into mortgage servicing.[20]
The meeting had several late and last-minute changes, so Warren altered her schedule to accommodate the chair's request. Around 2:15 pm, McHenry called for a temporary recess to partake in a floor vote. In response, Warren indicated that McHenry's staff had agreed to the 2:15 pm closing time to allow her ample time to attend another meeting. McHenry replied, "You had no agreement. … You're making this up, Ms. Warren. This is not the case." As Warren and some in the audience reacted with surprise, Representative Elijah Cummings interjected, "Mr. Chairman … I'm trying to be cordial here, but you just accused the lady of lying. I think you need to clear this up with your staff."[21]
The CFPB confirmed the agreement, but McHenry refused to apologize for his remarks to Warren.[22]
The Hickory Daily Record, the largest paper in McHenry's district, called for McHenry to apologize, saying that it was "unacceptable for any member of Congress, especially a subcommittee chairman" to treat a witness in the manner in which he treated Warren.[23]
Payday lenders
McHenry supported a 2020 rule change by the Trump administration whereby payday lenders would no longer have to check whether prospective borrowers can afford to repay high-interest loans.[24]
2020 presidential election
McHenry did not join the majority of Republican members of Congress who sided with the Trump campaign's attempts to overturn the 2020 United States presidential election. He voted in favor of certifying both Arizona's and Pennsylvania's votes in the 2021 United States Electoral College vote count.
Political campaigns
2004
In 2004, after one term in the North Carolina General Assembly, McHenry ran for Congress in the 10th Congressional district when nine-term incumbent Cass Ballenger retired. McHenry faced a heavily contested primary and bested his closest opponent, Catawba County Sheriff David Huffman, in a runoff by only 85 votes.
In the general election, McHenry won 64% of the popular vote, defeating Democrat Anne Fischer. It was generally thought McHenry's victory in the primary runoff was tantamount to election in November: his district is considered North Carolina's most Republican district, having sent Republicans to represent it since 1963.
2006
In the 2006 election, McHenry defeated Democrat Richard Carsner with almost 62% of the vote.
2008
In 2008, McHenry defeated Lance Sigmon in the Republican primary with 67% of the vote, and faced Democrat Daniel Johnson in the general election. Johnson was considered the strongest and best-funded Democrat to run in the district in over 20 years. In part because of this, the Cook Political Report moved the race from "Safe Republican" to "Likely Republican." This meant that in Charlie Cook's opinion, while McHenry still had a considerable advantage, a victory by Johnson could not be ruled out. Shortly after the Cook Political Report's update, Stuart Rothenberg of the Rothenberg Political Report, also a nonpartisan analysis of American politics and elections, addressed the race and indicated his opinion that an upset was unlikely.[25] McHenry defeated Johnson, 58% to 42%.[26]
2010
McHenry defeated Republicans Vance Patterson, Scott Keadle, and David Michael Boldon with 63.09% of the vote to win the primary.[27] He defeated Democrat Jeff Gregory with 71.18% of the vote in the general election.[28]
2012
McHenry defeated Ken Fortenberry and Don Peterson with 72.54% of the vote in the primary.[29] He defeated Democrat Patsy Keever in the general election with 56.99% of the vote.[30]
2014
McHenry defeated Richard Lynch in the primary with 78.04% of the vote.[31] He defeated Democrat Tate MacQueen with 61.02% of the vote in the general election.[32]
2016
McHenry defeated Jeff Gregory, Jeffrey Baker, and Albert Lee Wiley Jr. with 78.42% of the vote in the primary.[33] He defeated Democrat Andy Millard with 63.14% of the vote in the general election.[34]
2018
McHenry defeated a host of fellow Republicans in the primary with 70.72% of the vote.[35] He defeated Democrat David Wilson Brown with 59.29% percent of the vote in the general election.[36]
2020
McHenry defeated David Johnson and Ralf Walters in the primary with 71.67% of the vote.[37] He defeated Democrat David Parker with 68.91% of the vote in the general election.[38]
References
External links
Recent Elections
2018 US Senator for 10th District
| | | |
| --- | --- | --- |
| Patrick McHenry (R) | 164,969 | 59.3% |
| David Wilson Brown (D) | 113,259 | 40.7% |
| TOTAL | 278,228 | |
Source: Ballotpedia
Finances
MCHENRY, PATRICK TIMOTHY has run in 8 races for public office, winning 7 of them. The candidate has raised a total of $12,650,961.
Source: Follow the Money
Committees
Committees
House Committee on Financial Services
Voting Record
See: Vote Smart
New Legislation
Source: Congess.gov
Issues
Source: Government page
Committees
Legislation
Issues
Crime, Drug Policy & Courts 
Congressman McHenry organized a conference with sheriffs and other law enforcement personnel from every county in the Tenth District, along with federal Drug Enforcement Administration (DEA) agents and State Bureau of Investigation (SBI) agents to discuss solutions to the increasing methamphetamine problem in North Carolina. The Congressman supports stiffer penalties for drug dealers and offenders, and better management of federal grants to assist the efforts of local law enforcement to eradicate this problem. Congressman McHenry supported increased funding for enforcement efforts to combat prescription drug abuse and is a member of the Congressional Caucus to Fight Methamphetamine, which works to stop the use and production of this dangerous drug.
The role of the judicial branch of government is to interpret the law, not create it.  That responsibility belongs to democratically-elected representatives who are accountable to the American people.  However, activist judges continue to write public policy from the bench in defiance of the Constitution and against the will of the American people.
Immigration 
Illegal immigration is a serious problem in the United States, with the number of illegal aliens growing each year. These illegal aliens stress infrastructure and programs designed to support American citizens. Throughout my time in office, I have supported efforts to strengthen border control and security in order to stem the influx of illegal immigrants across our nation's borders. We must also reduce incentives for illegal immigrants to come here, which is why I introduced HR 1249 – The No Free Rides Act. This legislation prevents illegal immigrants from accessing the Earned Income Tax Credit under President Obama's illegal executive orders granting amnesty.
While it is true that America is a nation of immigrants, it is also a nation of laws.  Granting any sort of amnesty to illegal aliens would only reward criminal behavior and further encourage the type of actions we are seeing along our borders.  As your Congressman, I have and will continue to support efforts to curtail the flow of illegal immigrants into our country, and will not support any form of amnesty for illegal immigrants currently in the United States
Education, Worker Training & School Choice 
Now more than ever, quality education is vital to success in life. As our economy changes, we must provide the skills and training necessary to prepare today's workers and future generations for new technologies and developing industries.
Congressman McHenry has succesfully helped increase federal investment in Western North Carolina's community college system.  Vocational training programs help enhance workers' skills and marketability. A well-trained and well-educated workforce will help attract new businesses and jobs to Western North Carolina.
The federal government can play a role in education, but schools should be controlled to the greatest degree possible at the local level. The No Child Left behind Act sets priorities for accountability and allows for children to escape failing schools, but Congressman McHenry believes the legislation is overreaching and establishes a cumbersome and expensive bureaucracy. That is why he supported the Student Success Act, which reduces the federal footprint and restores local control, while empowering parents and education leaders to hold schools accountable for effectively teaching each student.
Congressman McHenry supports innovative education reform ideas such as charter schools and vouchers. He believes that parents should have the ability to move their child from an under performing school to an educational institution of their choosing, and introduced legislation to empower parents to save for their children's education in tax-free savings accounts including the popular 529 savings accounts. As a strong supporter of home schooling, Congressman McHenry is working to protect the rights of those who wish to teach their children at home.
Environment 
As a sportsman, Congressman McHenry appreciates the natural beauty of the United States, and Western North Carolina is home to some of America's most breathtaking scenery. It is important to provide adequate protections for our natural treasures.
Congressman McHenry is cosponsoring legislation to permanently reauthorize the Land and Water Conservation Fund (LWCF). Introduced by Rep. Raul Grijalva (D-AZ) and Sen. Richard Burr (R-NC), H.R. 1814/S. 338 would not only permanently reauthorize the LWCF, but also includes common sense usage provisions to ensure sportsmen have access to certain areas of this land for hunting and fishing, and for members of the public to use other designated areas for outdoor activities such as hiking and camping.  I am proud to join this bipartisan initiative to safeguard funding for our nation's public outdoor facilities and to provide recreational opportunities to all Americans.
Finally, Congressman McHenry believes that the culture of the Environmental Protection Agency must be reformed so that it works to help businesses and individuals comply with regulations instead of strictly acting in a punitive manner and working to put good people out of business. Congressman McHenry supports common sense measures where business, government agencies and citizens work together to address local concerns and comply with environmental regulations.
Federal Budget 
The federal budget has been mismanaged for too long.  President Bush did not adequately control non-defense discreationary spending.  Under President Obama, the federal budget is spiraling dangerously out of control.
Believing that government can simply spend its way back to prosperity is dangerously simplistic and misguided.  The President's budget increased taxes by $2.1 trillion yet never balances, and increases total spending by 65% in ten years.
As a former member of the House Budget Committee, Congressman McHenry supports a fiscally-responsible approach to budgeting.  We should cut, save, and incentivize economic growth instead of the usual tax, spend, and borrow approach.  The budget that Congressman McHenry supported would have held the line on discretionary spending and prioritized investment in projects that truly stimulate economic growth.  That balanced budget did not raise taxes or cut veterans health care and defense programs. Instead, it balances within ten years without raising taxes, calls for a simpler tax code, puts our country on a path to paying off the debt and strengthens Medicare.
The government watchdog group, Citizens Against Government Waste, rates Patrick McHenry as a "Taxpayer Hero."
Energy Policy 
Patrick McHenry has outlined a plan for a new American energy policy that is balanced between conserving energy, investing in alternative energy sources, and drilling for America's abundant energy resources.  One day, America will be powered by alternative energy – and Congressman McHenry is working to make that happen – but until then, we must drill for American oil and natural gas to power the American economy and bring down energy costs for American families.
The inter-mountain west of the United States is home to the world's largest deposits of oil shale.  Oil shale is sedimentary rock that over the course of millions of years would geologically mature into common crude oil.  Scientists have developed a process that heats the rock, speeding up the geological process and converting the rock to oil in a few short years.  America's reserves of oil shale are larger than the oil reserves of Saudi Arabia, Iran, Venezuela, Iraq, Mexico and Russia combined.
Congressman McHenry's plan would invest the flood of new revenue from drilling into the development and practical applications of alternatives energy sources like solar, wind, nuclear and hydroelectric.  This approach would lower energy costs in the short run and make America energy independent in the long run.  A comprehensive energy policy of this type would create millions of new jobs in the energy sector.
The Congressman is opposed to the national energy tax, known as "cap-and-trade," that is currently being considered by Congress.
Healthcare
Congressman McHenry believes that every American should have access to quality and affordable healthcare.  However, a government-rationed healthcare system is not the answer.  Healthcare decisions should be made by patients and their doctors, not government bureaucrats.
Congressman McHenry supports the establishment of Association Health Plans, which would allow small businesses that could not otherwise afford health insurance to band together and purchase insurance as a group so that more working Americans have access to health insurance. It should be the right of every American to have tax-free Medical Savings Accounts to help cover out-of-pocket expenses associated with healthcare. To make healthcare coverage more affordable and accessible for workers, Congressman McHenry supports allowing small businesses to band together to purchase health insurance.
Lawsuit abuse is putting many doctors out of business and increasing the cost of healthcare for everyone.  Some counties in the mountains of North Carolina now have no doctors practicing obstetrics because they cannot afford insurance premiums. Lawsuit abuse needs to be reformed, including capping jackpot jury awards on non-economic damages and limiting what trial lawyers take from injured patients.
Jobs, Economy & Financial Services 
Congressman McHenry's top prioritiy is helping to rebuild the economy of Western North Carolina.  Bad trade deals have been the cause of the significant job losses experienced in our region over the last 15 years.  Patrick McHenry has voted against every unfair trade deal that sent American jobs overseas.  The National Association of Manufacturers has presented Congressman McHenry with its "Manufacturing Legislative Excellence" Award.
As textile, furniture and other manufacturing jobs have moved away, workers find themselves in need of retraining for a new career field.  The North Carolina Community College System is the number one tool that we have to help displaced workers get marketable skills to pursue a new career. Congressman McHenry works closely with local community college officials to see that worker retraining programs are adequately funded.  He believes that having a well-trained workforce is necessary to create a business climate that will attract new employers to Western North Carolina.
Patrick McHenry supports reforming our tax code to promote investment in American industries. To help spur economic growth and job creation, Congressman McHenry is co-sponsoring bills that permanently repeal the death tax, reform the alternative minimum tax, end frivolous lawsuits, and reform job-killing regulations imposed by federal agencies without appropriate legislative review.
Congressman McHenry is a member of the House Financial Services Committee, which deals with legislation related to banking, insurance and real estate. Congressman McHenry has introduced the Credit Rating Agency Transparency and Disclosure Act to improve the integrity and accuracy of credit rating agencies who played a significant role in the financial market crisis.  Additionally, he is co-sponsoring Congressman Ron Paul's Federal Reserve Transparency Act, strenthening oversight and audits of our nation's central bank.
Taxes are also an important factor in job recruitment. Unfortunately, North Carolina's position as the highest-taxed state in the Southeast puts it at a competitive disadvantage to other states. That is why Congressman McHenry believes that we must work to reduce taxes at all levels of government so that businesses will find our state a more hospitable place to relocate.  Having never voted for a tax increase in his career, Patrick McHenry is contiunally recognized as a "Hero of the Taxpayer" by Americans for Tax Reform.
National Security 
The primary responsibility expressly outlined for the federal government in the Constitution is providing for national defense. Congress faces no greater duty than ensuring that members of our armed forces have the training, equipment, and funding necessary to protect citizens of the United States and our interests abroad.
After the tragedies of September 11th, it is clear that our national security is dependent not only on protection from hostile countries, but also from terrorists bent on the mass murder of American citizens.  Congressman McHenry supports global efforts to track down and eliminate terrorists.  We must prevent rogue regimes in North Korea and Iran from giving nuclear technology to terrorists.
While he was not in Congress at the time the decisions were made to invade Afghanistan and Iraq, Patrick McHenry has consistently voted to provide our troops with the tools and support they need, including a 2.3 percent pay increase.  With Russia's aggressive actions in Eastern Europe and the Middle East, instability spreading across the Middle East from ISIS to Syria to Iran, Afghanistan remaining a work in progress, and China expanding their influence in Asia, we must protect our national defense and readiness.
Sanctity of Human Life 
The United States has always been a compassionate nation that cherishes innocent human life at all stages of development, from conception to natural death. Tragically, judicial activists on the Supreme Court manufactured an interpretation of the Constitution allowing abortion in the 1973 case of Roe v. Wade, resulting in the death of millions of unborn children every year.
Congressman McHenry is a champion of pro-life causes in the House of Representatives and will fight to foster a culture of life for all Americans. This includes defending the ban on partial birth abortion, fighting any effort to legalize euthanasia, and supporting efforts to reduce abortions and increase adoptions.
Patrick McHenry is a cosponsor of legislation to stop abortions from occurring once the baby can feel pain and the Title X Abortion Provider Prohibition Act, which cuts federal funding to Planned Parenthood as long as they provide abortions and redirects those funds to community health centers.
Defend Marriage & Traditional Values
Congressman McHenry is a vocal and effective advocate for traditional values.  In fact, the non-partisan National Journal publication rated Patrick McHenry as sharing the most conservative voting record in Congress on family values issues.  The Family Research Council presented Congressman McHenry with its "True Blue" Award for his defense of traditional values.
Marriage, family and community are not just catch phrases; they are the backbone of American society. Sadly, however, there is an organized effort by the radical left to destroy our traditional American culture. America is an inclusive nation and we respect other cultures and traditions, but we must defend what is sacred and unique to America.
2nd Amendment 
Congressman McHenry strongly supports the Second Amendment to the Constitution.  He has continually defended the rights of law-abiding citizens to purchase, use, and keep personal firearms.  Congressman McHenry is a member of the National Rifle Association.
Patrick McHenry co-signed an amicus brief submitted to the U.S. Supreme Court concerning the District of Columbia's gun ban.  The Court's ruling shared the view of Congressman McHenry that the right to bear arms is, in fact, an individual right.
Congressman McHenry has introduced legislation in the 114th Congress that would stop the Obama Administration from implementing a ban on popular ammunition. My bill, HR 1365 – The Ammunition and Firearms Protection Act – prohibits the Bureau of Alcohol, Tobacco, Firearms, and Explosives from banning popular types of AR-15 ammunition that millions of sportsmen and enthusiast use.
Gun control laws only endanger honest citizens. Criminals are not deterred by additional rules and regulations prohibiting gun ownership. Strict enforcement of existing laws and expanding programs such as Project Exile in Richmond, Virginia are the keys to reducing gun violence in the United States.
Congressman McHenry is currently a co-sponsor of legislation that will protect Second Amendment rights, including the SAFE Act and National Right-to-Carry Reciprocity Act, allowing for concealed carry reciprocity among states.
Small Business 
Small businesses are the backbone of the American economy, creating more than 70% of all new jobs in the United States. Prior to serving in Congress, Patrick McHenry was a small businessman.  He understands the issues that affect the success or failure of these ventures. In the 114th Congress, he introduced HR 1839 – the Reforming Access for Investments in Startup Enterprises Act of 2015.
First, we need to have a system of taxation that encourages investment and entrepreneurship. Currently, small businesses are penalized by the tax code, costing us jobs and opportunity for growth.  Congressman McHenry supports a permanent repeal of the death tax – which disproportionately affects small businesses and family farms.
Small businesses are also impacted by the rising cost of providing health care to employees. Congressman McHenry also supported HR 1624 – the Protecting Affordable Coverage for Employees Act – which exempts businesses with 51 to 100 employees from being subjected to Obamacare.
While lawsuit abuse increases the cost of healthcare, it also puts small businesses at risk of being named in frivolous lawsuits.  As a result, small businesses are less willing and able to provide benefits and job security to employees.
Federal regulations are tilted in favor of big corporations, making it virtually impossible for small businesses to compete with larger entities. These small businesses need help, not complex regulations that make compliance expensive and time-consuming. Only by leveling the playing field can we help small business grow, prosper, and create jobs.
Strengthen Social Security 
Patrick McHenry believes that every older and middle-aged American must receive the Social Security benefits to which they are entitled.
Social Security has served Americans well for generations, and we must take proper steps to ensure that the program remains solvent for future generations.  But the program was designed in 1935, is broken, and unless Congress acts Social Security will be in serious trouble. In the 1950s, there were 16 workers supporting every retiree on Social Security.  Currently, there are only 3.1 workers per retiree, and when the baby boomers retire, there will be only two workers supporting every Social Security recipient.
As the program currently exists, it will go completely bankrupt in 2034, and Social Security disability insurance program will be unable to fulfill its obligations beginning next year.  The Congressman believes in transforming and modernizing the Social Security system – as many industrialized countries have done – to allow younger workers to control a portion of their Social Security taxes into a nest egg that they can pass on to their children and grandchildren.  Just like federal workers invest their pensions into safe market options, younger workers should be able to do the same.  This will keep the system solvent for decades to come.
The 60 Plus Association presented Congressman McHenry with its "Guardian of Seniors' Rights" award.
Tax Relief 
Congressman McHenry believes in lowering the tax burden on American workers, families and small businesses. As a Member of Congress, and previously as a State Representative in North Carolina, he has never voted for a tax increase.  That's why Patrick McHenry is recognized as a "Hero of the Taxpayer" by Americans for Tax Reform.
The complex U.S. tax code, which penalizes working families and small businesses, must be simplifed and reformed.  All options, except tax increases, should be on the table.  In the meantime, Congressman supports permanently eliminating the death tax, reforming the alternative minimum tax, allowing tax-free savings for working Amnericans, and enabling small businesses to fully deduct their expenses.
Congressman McHenry voted to extend the Bush era tax cuts in 2010. This protected hard working Americans from across-the-board increases in federal income taxes, higher taxes on retirement and pension accounts, a 50% reduction in the child tax credit, and return of the marriage tax penalty. He also voted against a tax increase favored by President Obama in 2013.
Trade Policy
Few issues are more important to Western North Carolina than U.S. trade policy. International trade must be fair: When a foreign country's industries export goods to the United States, we must require that they allow our American industries to have access to their markets. Otherwise, the only thing we ship overseas are American jobs.
That is why Congressman McHenry voted against the Central America Free Trade Agreement (CAFTA).  As a freshman Member of Congress at the time, Patrick McHenry withstood tremendous pressure from his party and corporate lobbyists to vote against CAFTA.  He was one of only 27 Republicans to do so.
CAFTA and previous trade agreements like the North American Free Trade Agreement (NAFTA) have been disastrous for North Carolina manufacturing industries like textiles and furniture.  When NAFTA went into effect in 1994, the hope was that new markets for American products would be opened in Mexico and that increased trade would benefit both countries.  Instead, many Mexican markets remained closed and cheap Mexican labor stole American jobs.  North Carolina was hit harder than any state, losing over 200,000 jobs and counting.
In the ongoing Trans-Pacific Partnership (TPP) negotiations, Congressman McHenry has worked tirelessly with North Carolina's textile, furniture, and other manufacturers and the United States Trade Representative to ensure that they receive fair treatment. If TPP puts Western North Carolina industry and workers at a disadvantage, Congressman McHenry will not support it.
He has been a tireless supporter of the Trade Adjustment Assistance program, which helps workers who lose their jobs to trade get back on their feet.
Infrastructure & Transportation
One of the key components of economic investment, development, and growth is adequate infrastructure, including roads and highways.  Western North Carolina's infrastructure projects have historically been underfunded by the state and federal government.
Congressman McHenry has worked to secure federal funding for infrastructure projects in the Tenth District, including $661,333 to fund construction on Highway 321, $2.4 million to help fund construction of Highway 74 Bypass, $1.3 million to complete the new Highway 16, and $800,000 to fund construction of Highway 150.
North Carolina is a donor state – meaning we send more money to Washington, D.C. through federal fuel taxes than we receive back in federal funding. Congressman McHenry is fighting to increase the minimum guarantee from the federal government to North Carolina – thereby increasing the potential funding for road projects in Western North Carolina.
Veteran Affairs 
A Veterans Administration (VA) clinic was first proposed in 1992 to improve the quality of health care for veterans of the Tenth District.  Upon arriving in Congress in 2005, Patrick McHenry built bipartisan support to cut the bureaucratic red tape that had stalled the project for years.   The Congressman brought the Secretary of Veterans Affairs into his office to make the case for expediting a VA clinic in Hickory, NC.
With relentless pressure and persuasion, the clinic was finally approved and opened its doors on June 4, 2008.  In its first phase, the VA clinic is serving 5,500 local veterans and is staffed by 39 full-time health care personnel and 5 primary care physicians.
The Hickory CBOC moved to a larger facility (23,000 Sq. Ft..) on Tate Blvd in June of 2010.   The Clinic serves 8,200 veterans with 57 full-time staff.  The staff includes nine providers in primary care, nine providers in mental health, two providers for eye care. two providers in audiology, one provider for home-based primary care, and features an on-site lab.
Since the opening of the Hickory CBOC, a new outpatient clinic opened in Rutherford County; and the Charlotte VA  Clinic was moved to a newly built mega- facility on University  East Drive in Charlotte.
Congressman McHenry was recognized by the North Carolina Chapters of the American Legion and Marine Corps League for his work in getting the VA clinic opened.
Patrick McHenry helped pass the modernized and more generous GI Bill.  The new GI Bill provides qualified veterans with the equivalent of four years of college education at a state university.  Congressman McHenry supported a provision in the bill that allows benefits to be transferable to spouses and children.
Congressman McHenry has worked tirelessly to end the systemic crisis facing the VA.  In 2014, following revelations of schedule manipulations by the Phoenix VA, Congressman McHenry called for Secretary of the Department of Veterans Affairs Eric Shinseki to resign.
Following this crisis, Congressman McHenry supported and helped pass the negotiated bill between the House of Representatives and the Senate that requires the VA to offer non-VA care at the Department's expense to any enrolled veteran who cannot get an appointment within the VA wait time goals or who lives more than 40 miles away from a VA medical facility.  It would also limit bonuses for VA employees and provide authority for the Secretary to fire or demote senior officials running the VA.  Finally, the legislation requires an independent assessment of the Veterans Health Administration (VHA) performance to include recommendations for improvement.  Congressman McHenry also voted to provide $71.5 billion to the VA, as well as additional support for those veterans with TBI.