Top News
The Democrat is still angry that Republican Sen. Thom Tillis blocked Medicaid expansion in North Carolina.
Democrats almost certainly need Cal Cunningham to beat Republican Sen. Thom Tillis in North Carolina to retake a Senate majority.
Cunningham, a former state lawmaker and military prosecutor, is positioning himself as a moderate in step with a moderate North Carolina. He is holding off on aggressively attacking President Trump and instead staying "laser-focused" on Tillis, the incumbent's record on health care, and what he describes as Tillis's cowardice in the face of partisan pressure.
"North Carolinians know Thom Tillis," Cunningham told me in a recent interview. "He has either capitulated to the partisan pressures or walked in line with corporate special interests."
Cal Cunningham is the Democratic challenger in North Carolina's US Senate race who is running against Republican incumbent Senator Thom Tillis.
Cunningham has called North Carolina home his entire life.
Born in Winston-Salem and raised in Lexington, Cunningham is a proud ambassador for his hometown and wants to be the state's ambassador in Washington.
U.S. Sen. Thom Tillis and Democratic challenger Cal Cunningham sparred over confirming a new Supreme Court justice before the election in their second debate in North Carolina's tightly contested U.S. Senate race.
President Donald Trump has said he plans to nominate a woman to fill the vacancy created by Friday's death of Justice Ruth Bader Ginsburg. Tillis, a Republican seeking re-election, said he would support Trump's nominee and wants to fill the seat before the Nov. 3 election.
But Cunningham said the winner of the presidential election should select the next justice, adding Tillis has "written a blank check to the president."
Summary
Current Position: Other
Affiliation: Democrat
Candidate: 2020 US Senator for North Carolina
Cal Cunningham is an Army veteran of Iraq and Afghanistan, business leader, and former legislator who served as Vice Chairman of the Governor's Crime Commission.
At the age of 27, Cal was elected one of the state's youngest State Senators, representing Davidson, Rowan, and Iredell Counties. Over the course of his term in the legislature, Cal fought for smaller class sizes, higher teacher pay, and investments in early childhood education and our university and community college system. Cal was also a leading advocate for landmark clean air legislation, land preservation, and campaign finance reform.
Cal helps lead a nationally-recognized environmental services and waste reduction company based in Raleigh. During his tenure, the company has grown and now employs more than 100 people.
Source: Campaign page
About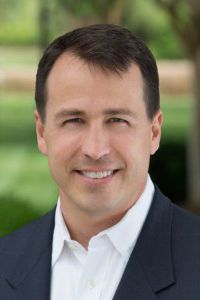 Source: Campaign page
Raised in Lexington, Cal is a lifelong North Carolinian who grew up learning the value of public service and hard work. After earning his undergraduate and law degrees at the University of North Carolina at Chapel Hill, Cal returned to Lexington with his wife Elizabeth to raise a family.
At the age of 27, Cal was elected one of the state's youngest State Senators, representing Davidson, Rowan, and Iredell Counties. Over the course of his term in the legislature, Cal fought for smaller class sizes, higher teacher pay, and investments in early childhood education and our university and community college system. Cal was also a leading advocate for landmark clean air legislation, land preservation, and campaign finance reform.
After the attacks on September 11, 2001, Cal volunteered to join the U.S. Army Reserve and has since served three active duty tours, including overseas in Iraq and Afghanistan. He was awarded the Bronze Star and the prestigious General Douglas MacArthur Leadership Award, in part for groundbreaking work prosecuting contractors for criminal misconduct. Cal continues to train special operations forces at Fort Bragg.
Cal helps lead a nationally-recognized environmental services and waste reduction company based in Raleigh. During his tenure, the company has grown and now employs more than 100 people.
Governor Roy Cooper named Cal as Vice Chairman of the Governor's Crime Commission, where he led efforts to address school gun violence, curb the opioid addiction crisis, and fund services for women and families affected by domestic violence and sexual assault. He has also served as a Trustee of Davidson County Community College and as an ex officio member of the UNC Board of Trustees.
Cal and Elizabeth now live in Raleigh with their two high school-aged kids, Caroline and Will.
Experience
Work Experience
Senator
North Carolina Senate

23rd Senate District in the 144th Session of the North Carolina General Assembly

Lieutenant Colonel
United States Army Reserve
2002 to present
Education
Awards
In 2007, he was selected one of the Triad's Forty Leaders Under Forty.
2009, Cunningham was awarded the General Douglas MacArthur Award for Leadership
During college at UNC-Chapel Hill, Cunningham was inducted into the Golden Fleece Honorary Society and the Order of the Grail-Valkyries.
In 2007, Cunningham was selected for a Marshall Memorial Fellowship
Personal
Birth Year: 1973
Place of Birth: Winston-Salem, NC
Gender: Male
Souse: Elizabeth Cunningham
Children: Caroline and Will
Contact
Email:
Offices
Campaign Office
PO BOX 309
Raleigh, NC 27602
Web
Government Page, Twitter, YouTube, Facebook
Politics
Recent Elections
2020 Democratic Primary
| | | |
| --- | --- | --- |
| Cal Cunningham (D) | 713,249 | 57% |
| Erica Smith (D) | 434,896 | 34.8% |
| Trevor Fuller (D) | 47,651 | 3.8% |
| Steve Swenson (D) | 33,526 | 2.7% |
| Atu Goel (D) | 22,067 | 1.8% |
| TOTAL | 1,251,389 | |
Source: Ballotpedia
Finances
CUNNINGHAM III, JAMES CALVIN (CAL) has run in 1 race for public office, winning 1 of them. The candidate has raised a total of $1,746,520.
Source: Follow the Money
Voting Record
See: Vote Smart
Issues
Governance
Reforming Broken Washington
Cal believes that political corruption in Washington is a fundamental barrier to progress for our state and country.
As North Carolina's next Senator, Cal will fight for campaign finance reform, fair maps, independent redistricting, and a political system that empowers voters to make their voices heard. Cal has pledged not to accept any corporate PAC money, and he supports overturning the Supreme Court's disastrous Citizens United decision that has allowed unlimited dark money to pour into our elections. He also believes the Senate should reform the filibuster rule that is too often abused by Majority Leader Mitch McConnell to promote gridlock and stop votes on important legislation that would help North Carolina's hardworking families. Cal has personally pledged never to become a lobbyist after serving in the Senate and believes we need to end that revolving door.
Cal is proud to have been endorsed by End Citizens United and the Voter Protection Project because of his strong support for fixing our democracy and getting big money out of politics.
Civil Rights
Protecting and Expanding Voting Rights
The right for citizens to make their voices heard at the ballot box is fundamental to our democracy, and Cal will work to protect and expand the right to vote so that all eligible, law-abiding citizens can participate in our elections.
Cal supports efforts to expand access to voting and prevent voter suppression, like restoring the Voting Rights Act, extending early voting, and making it easier to register to vote by enacting reforms like automatic voter registration and making Election Day a federal holiday. He will also oppose efforts that restrict the right to vote, like unnecessarily purging voters from the rolls.
Cal is endorsed by the Voter Protection Project because of his commitment to making sure every eligible North Carolinian has the right to cast a ballot.
Equal Rights
Cal believes that the story of North Carolina belongs to all of us. The story of North Carolina is still being written, and we must make the next chapter as one that fairly includes everyone, no matter who they are, who they love, or the color of their skin.
For Cal, that means standing with the LGBTQI community and communities of color in the fight against regressive policies. Cal supports advancing the long-overdue passage of the Equal Rights Amendment (ERA), passing the Equality Act to protect LGBTQI North Carolinians from discrimination in housing and the workplace, reforming our criminal justice system, and restoring the Voting Rights Act so that our elected representatives reflect the will of the people.
Cal also believes we need vigorous enforcement of our nation's civil rights laws to tear down the vestiges of discrimination and open the doors of opportunity to all North Carolinians.
Economy
Economic Opportunity for All
Cal believes that the only economy that truly works is an economy that generates opportunities for everyone. Right now, though, the economy is steeply tilted in favor of the wealthy few and against regular families struggling to keep up with the rising cost of college, housing, and medical care and still make ends meet. Growing income and wealth inequality in our country is being fueled by the recent tax law that overwhelmingly benefits the largest corporations and the ultra-wealthy while leaving middle-class and poor families further behind and leaving us with a pile of debt for future generations.
Cal will fight for a more equitable economy and living wage in every community by standing with workers to support efforts to promote good-paying full-time jobs with benefits, rein in the cost of higher education and health care, defend workplace protections, and finally raise the minimum wage. And at a time when women in North Carolina and across the country still don't earn equal pay for equal work, Cal will support efforts to close the wage gap and ensure paycheck fairness for all women.
Agriculture is one of the most important parts of North Carolina's economy, and Cal will work in the Senate to defend North Carolina's farming families against reckless tariffs and revitalize rural communities through economic development and investments in priorities like expanding access to rural broadband.
Cal recognizes that too many communities across North Carolina have seen generations of economic inequality due to institutionalized racial discrimination and the resulting disparities in inter-generational wealth. He believes we need innovative policies that break down historical barriers and encourage capital investment in communities of color and minority-owned businesses to reverse the legacy of economic injustice.
Cal also believes we need to make investments in our nation's infrastructure, in the research and development that drives innovation, in North Carolina's growing technology and biotechnology sectors, and in our human capital by supporting strong public education.
Education
Improving Education
The quality of our children's education shouldn't depend on where they grow up, their family circumstances, their race, their wealth, or a disability, and Cal believes that public education—and the investments we make in our children through schools—should be an engine of opportunity for all North Carolinians.
Cal will fight to pay teachers what they deserve, to develop, respect, and strengthen the profession, and to recruit, train, and retain the best educators for our students. This means doing more to make sure the profession is reflective of the diversity of the students and families it serves, with particular emphasis on recruiting African American and Latinx people into the profession.
Cal also knows how critical it is that our students have the support they need to pursue their dreams, and Cal supports a national strategy to invest in opportunity through public schools including by fully funding Title I and the Individuals with Disabilities Education Act, to provide schools the resources they need to succeed and close significant funding gaps between districts. In addition, rural districts need stable and reliable funding to deliver supplemental support services to meet their special needs. Cal also supports  investment in specialized instructional support personnel — the counselors, psychologists, and other professionals—who address children's unique academic and developmental needs, so every child can thrive in school.
Cal is a longtime supporter of early childhood education, including having voted in the state Senate to start what is now North Carolina Pre-K, and is committed to investment in our children through Head Start and other early childhood programs that address the needs of the whole child. To build capacity to deliver early childhood education, we need to develop a more robust pipeline of early childhood educators.
The opportunity to pursue higher education should be available to anyone who seeks it and not just a privilege for those who can afford it. In the Senate, Cal will lead the fight to lower the cost of college, expand access to community college and technical training, and reduce the burden of student loan debt. North Carolina also has a proud tradition of strong public universities and our Historically Black Colleges and Universities are a critical part of our higher education system. Cal will work to ensure the federal government increases investment and support for these important institutions.
Cal is also proud of the policy work his wife Elizabeth has done to advance high-quality public education in North Carolina. He trusts the education of his own two children to the public schools of North Carolina and wants all of North Carolina's children to experience the best our state's public schools have to offer.
Environment
Taking on Climate Change & Protecting North Carolina's Environment
North Carolina has seen the effects of climate change firsthand through the historic storms and flooding that have ravaged our state — which is why Cal knows this is one of the most urgent issues facing us. He believes that in order to combat this crisis, we need to invest in a clean energy economy that will create good-paying jobs, reduce carbon pollution, and make North Carolina a leader. Solar energy is already spreading across this state, providing good-paying jobs for our workers and economic investment in rural areas. North Carolina has the research facilities to design the next generation solar panels and the manufacturing base to lead on solar energy and Cal intends to help that happen.
North Carolina has also seen coal ash spills, drinking water tainted by GenX, and rapid loss of open space, and Cal believes we need to do more to protect North Carolina's environment and natural resources. As a State Senator, Cal helped pass landmark clean air legislation that reduced harmful pollutants from coal-fired power plants by over 80%, and key land preservation legislation. In the private sector, Cal has helped lead an award-winning environmental company that works with communities to reduce waste and boost recycling.
Cal is proud to have been endorsed by the League of Conservation Voters, who recognize his strong commitment to fighting climate change and building a clean energy economy.
Health Care
Lower Cost, Accessible Health Care
One of the most frequent issues Cal hears about as he travels across the state is the urgent need to improve access and bring down the cost of health care for families – and that is exactly what he will fight for in the U.S. Senate. North Carolinians continue to struggle with the rising cost of premiums, co-pays, and prescription drugs, and there are still more than 1 million people in our state without any coverage at all.
Cal knows our health care system isn't perfect and there are real issues Congress needs to work together to fix. In the Senate, Cal will fight to strengthen and extend coverage under the Affordable Care Act, expand Medicaid in North Carolina, create a public health insurance option, support rural hospitals, address doctor shortages, support life-saving research to prevent and treat diseases like cancer and HIV/AIDS, and ensure no one loses their employer-sponsored coverage who wants to keep it. Cal will also work to lower the cost of prescription drugs through efforts like allowing Medicare to negotiate directly with pharmaceutical companies.
Cal will oppose any effort in Washington to cut Medicare benefits, and he will stand up against the politicians and special interests that want to repeal the Affordable Care Act, gut protections for people who have a pre-existing medical condition, and allow big insurance companies to impose what the AARP calls an "age tax" on older North Carolinians that could cost them thousands of dollars more. In the Senate, Cal will also do everything he can to stop the dangerous lawsuit pushed forward by Washington Republicans that would dismantle the Affordable Care Act and its protections.
Immigration
Fixing Our Broken Immigration System
As an Army veteran, Cal takes the safety and security of North Carolinians seriously, including border security. He also knows we can keep America safe without compromising America's values to be a leader to the world when it comes to freedom and liberty.
Cal believes we must pass comprehensive immigration reform that fixes our broken system and modernizes it for the economy of today, grows North Carolina's economy, protects DREAMers, and provides a fair pathway to citizenship. Instead of separating families and caging children, we should be investing in the necessary technology and trained staff to secure our borders. What we need are leaders with the courage to reject the politics of fear and work across party lines to pass comprehensive reform.
Safety
Preventing Gun Violence
As an Army veteran who has been trained to use a firearm, Cal understands the responsibility that comes with carrying a weapon. He also knows, as the father of two, the fear that parents experience when they drop their kids off at school and wonder if they will come home safe.
Cal believes there are commonsense steps we can take to protect our communities from gun violence while protecting the rights of law-abiding citizens. Cal will work to keep our kids safe and to keep guns out of the hands of domestic abusers, criminals, and terrorists by supporting efforts to expand background checks, ban the sale of high-capacity magazines, pass red flag laws, and fund gun violence research on an issue that has become a public health crisis. He is also proud of his work on Governor Cooper's Crime Commission creating recommendations to curb the risk of school shootings.
Veterans
Respecting our Veterans
Cal believes we owe our men and women in uniform, and their families, a debt that can never fully be repaid, and there can be no excuses when it comes to fighting for their well-being, both on and off the battlefield.
Cal is an Army veteran who has served three active duty tours, including in Iraq and Afghanistan, and still serves in the Army Reserves. Looking out for North Carolina's veterans and military families is personal to him.
Military service is also part of North Carolina's DNA, and our leaders in Washington should be unwavering in their support of our service members and military families. To Cal, that means fighting for military project funding in North Carolina, working to ensure the Veterans Administration runs efficiently and leaves no veteran behind, supporting our troops who are wrestling with Post-Traumatic Stress Disorder in order to lower the suicide rate among those who served, and expanding educational and job opportunities for veterans when they return to civilian life. In particular, the VA needs additional resources to support the growing ranks of women who serve, including to address incidences of domestic and sexual assault.
Protecting Women's Health & Rights
Cal believes that a woman's choice is a woman's right. That's why he will always defend Roe v. Wade against partisan attacks and knows there is no place for a politician in a conversation between a woman and her doctor. Cal believes in ensuring women have access to reproductive care, and he is strongly opposed to partisan efforts in Washington to attack and defund Planned Parenthood, which provides health care services to thousands of North Carolinians.
Reforming our Criminal Justice System
Cal is committed to criminal justice reform. More than 2 million Americans are in prison and another 5 million are in jail or on parole on any given day. That exacts a tremendous social and economic cost from this country, which is why Cal believes we should revisit mandatory minimum sentences for non-violent offenders.
Because prisons and jails are not a substitute for mental health and substance abuse services, Cal is in favor of refocusing efforts on preventing violent crime instead of locking up people who, more than anything, need mental health or addiction treatment. Cal draws inspiration from the recommendations in the Task Force on Twenty-First Century Policing for ways to strengthen the relationship between law enforcement and the communities it serves.
We should also work to reduce recidivism by investing in programs and supports that give people who have paid their debt to society the opportunity to re-enter their communities with dignity and contribute to their families and neighborhoods. Cal also supports innovations in restorative justice, curbing the abuse of cash bail, eliminating for-profit prisons, and allowing states to develop their own regulation and taxation of cannabis, while putting resources into public health and substance abuse treatment.
As a former Army prosecutor who litigated cases of sexual assault and as a former Vice Chairman of Governor Cooper's Crime Commission, Cal understands that too often, our justice system has failed many North Carolinians, especially young people of color and those with limited means. Cal is proud of his work on the Governor's Crime Commission, where he served as chair of the Task Force to Improve Staffing and Security in North Carolina's Prisons. He also helped lead the Commission's work to address the "school-to-prison pipeline" and advocated for better funding and coordination of multi-disciplinary programs to support at-risk youth.
Twitter